Please click the button to donate now!
We have a pro-Black approach to fundraising. Every dollar goes towards the advancement of Black cultural liberation. Should you donate — and you totally should — your hard-earned funds will go towards our specific and immediate needs:
Honorariums for dedicated writers, graphic artists, and volunteers who perform extensive mental, intellectual, and professional labor
Incorporation fees and other bureaucratic bullshit
Domain name renewal
Equipment and supplies
PhotoShop computer software
Vital classes, skill building workshops, and teach-ins
Train fare for committed editors, reporters, and bloggers. $2.75 per MetroCard swipe adds up.
FAQs:
Why BM?
We are a remote volunteer network operating on a shoestring budget. Our model guarantees that all donations are used in the most productive and accountable way.
How does BM receive funding?
We receive funding through our readers and supporters.
Do I need to racially identify as "Black" to donate?
No, but we love it when funds come in the spirit of pro-Blackness. We especially encourage white allies who profit from anti-racist work to donate.
I want to specify my donation. How do I go about doing so?
If you'd like your funds to go towards a specific project area, please indicate so in an email to Arielle Newton (Founder/Editor-in-Chief) at arielle@blackmillennials.com, after you make your donation.
If you'd like to donate directly to the Black Millennial Fellowship Program, please click the image below.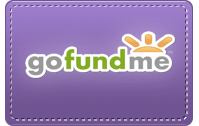 What forms of payment do you accept?
We're currently able to only accept online payments via PayPal. We do not accept cash, money orders, or checks at this time.
I think y'all are awesome. How can I donate on an automatic monthly basis?
You're the best person ever! At PayPal check out, you can opt to make your donation recurrent on a monthly basis.
Are there other ways to donate?
Yes! Donations of equipment, time, knowledge, legal support, and/or other resources that'll help develop this platform, are gladly accepted.
I still have questions. Who should I contact?
Please send an email to blackmillennials100@gmail.com if your question has not been addressed on this page.